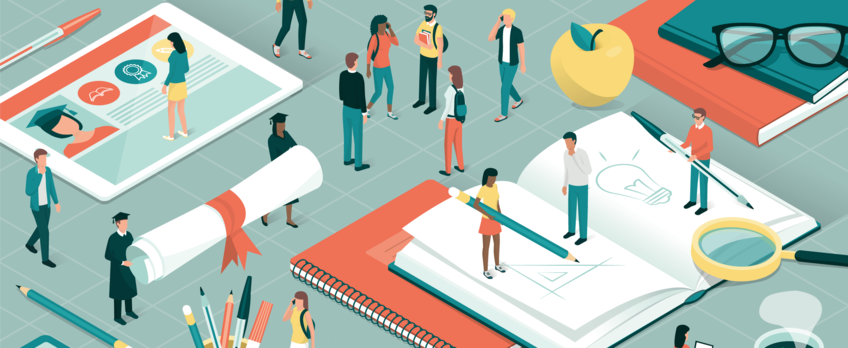 Formalities around the doctoral degree
Degree awarding institution
In Germany, only Universities are allowed to award doctoral degrees. The majority of the IMPRS CoNI PhD students will receive their doctoral degree from Leipzig University. Depending on the educational background, the PhD project, and the University Faculty your supervisor is affiliated with, the degree will be either Dr rer. nat., Dr rer. med., or Dr ing.
Admission to the doctoral candidates list of the respective faculty (mandatory for all IMPRS doctoral students)
In order to get placed on the doctoral candidates list, each faculty has different application forms. Students have to fill in the application of their respective faculty and submit all required documents, including an IMPRS CoNI membership confirmation. In general, doctoral students with a Master's degree, who are accepted to IMPRS CoNI are admitted to the doctoral list of the respective Faculty without further examinations.
We recommend applying for admission to the list of doctoral candidates no later than three months after the start of your PhD. Please note that some faculties require a minimum duration of two years on the doctoral candidates list.
Registration as a doctoral student at University (voluntary in most cases)
Once an IMPRS CoNI doctoral student has received the official letter of placement on the list of doctoral candidates at a faculty at Leipzig University, the student may continue with the registration as a doctoral student at Leipzig University. This implies on the one hand that students have to pay a semester fee (currently 243,50€) twice a year. On the other hand, this also gives students the possibility to benefit from a wide range of possibilities and reductions offered to students, such as student housing, counselling services, ticket for public transport, etc.
Please note that depending on your residence permit and your source of funding it might be mandatory for you to enroll at Leipzig University.
Doctoral thesis work
Doctoral students are required to write a dissertation thesis that is either monographic or cumulative. The exact doctoral examination procedure is regulated by the doctoral regulations (Promotionsordnung) of the respective institution. The IMPRS CoNI coordinator is familiar with the relevant regulations and IMPRS students may approach the coordinator for advice and questions.
Along with the awarded doctoral degree certificate, the doctoral candidates of IMPRS CoNI will also receive a certificate of IMPRS CoNI containing a transcript of the results and achievements obtained within the scope of the qualification program of IMPRS CoNI.