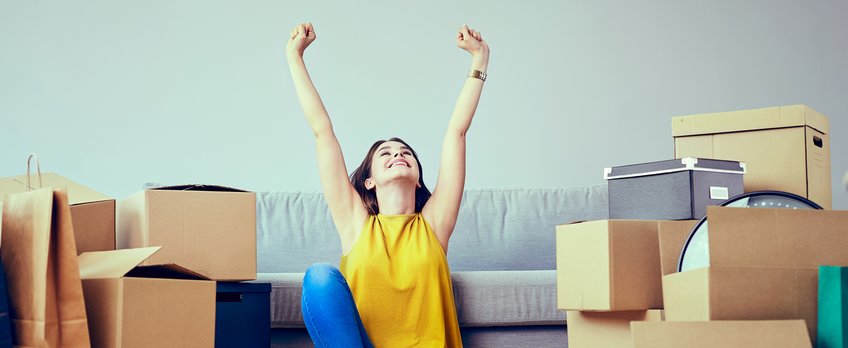 Accommodation
The Studentenwerk Leipzig offers the option of shared living in a student dorm (single or double rooms) or apartments. The rent varies between 170€ and 425€ per month with a minimum contract of at least one year. The rent covers most incidental costs such as electricity, water, heating, and internet access. Generally, the rooms are furnished, but for hygienic reasons, you need to bring your own bedding and kitchenware.
As a student of Leipzig University you can apply online for a room in one of the halls of residence. Simply set up a user account and follow the instructions. In order to apply for a student dorm, you need a study permit or a certificate of enrolment at Leipzig University. Again, our International Office and the IMPRS Coordinator are happy to support you with this administrative step. Feel free to contact us.
---
Renting a Flat or Apartment
If you want to live in your own apartment you need to rent it. Renting in Leipzig is, however, a bit different than in other places. Most flats do not come with furniture, which means that you will have to buy furniture, sometimes even kitchen appliances. This also implies that you have to have handyman skills to be able to install lamps and assemble your own furniture.
If you rent a flat or apartment be aware that the 'incidental costs' include only heating, water, and things like house cleaning (which does not include inside your flat!). You will additionally have to sign up for electricity, telephone, and internet.
You also need to ask your landlord for the minimum length of lease. Many landlords have a minimum lease of one or even two years.
Links where you might find flats to rent:
---
Furnished flats and private student dorms
Furnished flats are rare in Leipzig. There are some agencies that specialize in furnished renting; the flats are more expensive than unfurnished ones.
Those flats have the advantage that they also have many of the incidental costs included and they usually have a short minimum length of lease (often just 3 months).
Links where you can find furnished flats to rent:
---
Flat-sharing (Wohngemeinschaft/WG)
A very common alternative to living alone is flat sharing. Many students in Leipzig live in a so-called WG. It has many advantages, e.g. costs such as electricity, internet, and the TV license fee can be shared.
Links where you can find WGs:
---
Deposit
Usually you will have to pay a deposit to your landlord. In most cases this is between 2 and 3 times your monthly rent. The money is returned to you when you leave the contract. If the flat needs to be renovated/repaired in some form after you leave, the landlord can keep parts of the deposit to cover the respective costs.
---
Internet
Even though many areas in Leipzig have free WLAN (aka Wifi), you might want to have internet at home. If you have your own flat or apartment you will need to find a provider. The main providers in Germany are Deutsche Telekom, Kabel Deutschland, Vodafone and 1x1. They all vary in their monthly rates. So a comparison of the current offers is advisable, e.g. http://dsl-germany.com/en/biglist.php